Our Team at King Maple Landscaping LLC in Madison, Wisconsin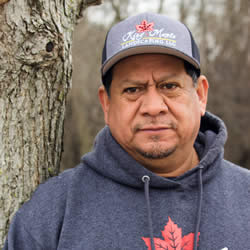 Porfirio
Owner
Porfirio lives in Madison with his wife and teenage son. His three adult sons, two of which work at King Maple alongside him, also live in the Madison area with their families. He loves working on projects at his house and spending time with his large family.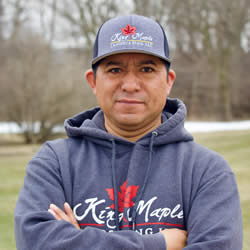 Raul
Owner
Raul lives in Madison with his wife and children. On the weekends, you can see him spending time with his grandson and watching sports with his family.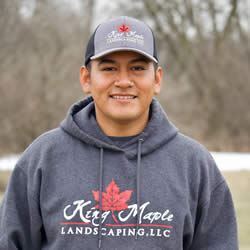 David
Vice President
David lives with his partner and dog in Fitchburg where they love to go on long walks through the park. Together, they explore other small business in the Madison area!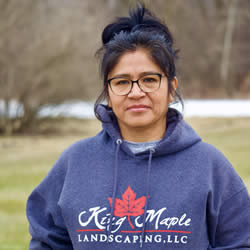 Dalia
Office Manager
Dalia lives with her husband, Porfirio, and son. You can always find her cooking up a delicious meal to serve the entIre family.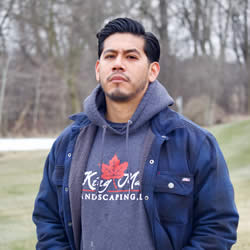 Javier
Landscape Manager
Javier and his partner live in Madison. He spends his free time playing sports, specifically soccer, with his friends.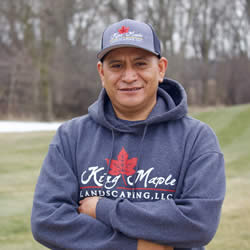 Rigo
Lawn Care Manager
Rigo loves to spend time with his wife and sons, out on the lake or playing soccer on the weekends.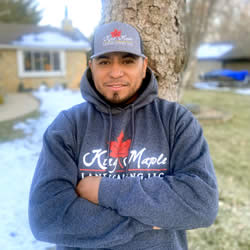 Oscar
Hardscape Manager
Oscar lives in Cambridge with his children and dog. You can catch him working on classic cars on the weekends.